Junior Colts
Lymm Junior Colts 2023/24 Season
The Junior Colts (School Year 12) are an all inclusive mixed ability squad who train on Tuesday between 7:00pm and 8:30pm on the Artificial Grass Pitch at the club and on Sundays when no games are scheduled (times vary). Please contact the Head Coach for exact timings.
Our games are played both home and away on Sunday mornings. The Junior Colts compete in the Halbro NW Junior Colts League A.
If you would like any further information or wish to come along and join in, please contact us.
Please be aware that training and fixtures can take place on the Artificial Grass Pitch (AGP), as such compliant footwear is compulsory. Please ensure you have familiarised yourself with the AGP protocols and are compliant before attending.
Sunday November 19 2023

Lymm 50

V

7 Caldy

Sunday November 12 2023

Leigh 40

V

41 Lymm

Sunday November 5 2023

Lymm 10

V

17 Stockport

Saturday October 21 2023

Lymm 74

V

19 IOM Vagabonds

Sunday October 15 2023

Lymm Home Walkover

V

Whitchurch

Sunday October 8 2023

Lymm 48

V

10 Knutsford

Report >
Sunday September 24 2023

Lymm 34

V

17 Ormskirk

Sunday September 17 2023

Caldy 12

V

31 Lymm

Sunday September 10 2023

Lymm 33

V

29 Leigh

Sunday September 3 2023

Chester 31

V

17 Lymm
Sunday September 3 2023
Kick off time: 12:30pm

Chester

V

Lymm

Sunday September 10 2023
Kick off time: 12:30pm

Lymm

V

Leigh

Sunday September 17 2023
Kick off time: 12:30pm

Caldy

V

Lymm

Sunday September 24 2023
Kick off time: 12:30pm

Ormskirk

V

Lymm

Sunday October 8 2023
Kick off time: 12:30pm

Lymm

V

Knutsford

Sunday October 15 2023
Kick off time: 12:30pm

Lymm

V

Whitchurch

Sunday November 5 2023
Kick off time: 12:30pm

Lymm

V

Stockport

Sunday November 12 2023
Kick off time: 12:30pm

Leigh

V

Lymm

Sunday November 19 2023
Kick off time: 12:30pm

Lymm

V

Caldy

Sunday November 26 2023
Kick off time: 12:30pm

Lymm

V

Ormskirk

Sunday December 10 2023
Kick off time: 12:30pm

Knutsford

V

Lymm

Sunday January 7 2024
Kick off time: 12:30pm

Whitchurch

V

Lymm

Sunday January 21 2024
Kick off time: 12:30pm

Stockport

V

Lymm

Sunday January 28 2024
Kick off time: 12:30pm

Lymm

V

Chester
For more information contact: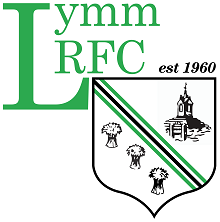 Halbro NW Junior Colts League A - Fixtures, Results & Table
Open