Following a very successful pre-match lunch schedule last season, initiated by former President Neil Kelly, the succeeding President, Varun Maharaj, would like to invite you and your guests to join him, for a full schedule of pre-match lunches at all home games commencing on Saturday 3rd September 2023.
Lymm Rugby Club's first team is busy preparing for a very challenging 2023/24 season, having been promoted to Level 4, and now competing in National League 2 North.
It promises to be a very exciting season and, if last season's matches are anything to go by, the rugby on the AGP in Lymm will be scintillating!
To to book any of the 13 x pre-match home game lunches, with 2 to 10 guests per table accommodated, at a cost of £30 per head for a three course meal including wine and entry to the game please email: lymmrfcclubmanager@outlook.com
Stating your Full Name, Contact Phone Number, Pre-Match Game/s Required, Number of Diners or alternatively call 01925 753212
or scan the QR Code to book direct: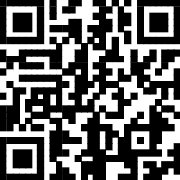 Post match entertainment is also planned for selected games, organised by Dave Linton.
You are advised to get your bookings in early as only 100 guests per week can be accommodated, for what we believe will be a very popular, and high quality schedule of pre-match lunches.
Full list of Home Fixtures with Dining: