Lymm Hockey has grown over the years and has a strong junior section, ambitious mens and ladies 1st teams, and the rest is just great fun.
We're extremely family friendly with members from just 6 years old up to veterans in excess of 60 years old. With a busy training schedule and match fixtures we also have an active social scene including an annual ball, quiz nights, charity events and inevitable after match drinks!
In the winter of 2005 two friends met in a bar (no this is not a joke… it was the start of Lymm HC). They discussed the possibility of starting a new hockey club in Lymm.
The objective: to have a Lymm based club capable of 'surviving' in the lowest possible league with whom people would enjoy playing, by supporting traditional sporting values on the pitch combined with a strong social element at the clubhouse..
Now Lymm Hockey Club had a team, it needed a pitch to play on and a clubhouse to call home. The leaders at Lymm High School were supportive of the clubs creation and soon their astroturf became the clubs home pitch, with Lymm Rugby Club welcoming the newborn hockey club into its clubhouse.
So the core of the club had been formed but with only 4 friends as players a recruitment campaign had to be mounted and by the summer numbers had doubled to 8 which as you will be aware is still not a full team and possibly more worrying was the fact that 5 from that first 8 had not played hockey before! However as more friends and contacts were persuaded to join the new venture a club gradually emerged as a slightly more competitive team that initially expected (thanks to David Antonelli and his high level hockey experience)
So it was that on September 10th 2005 the first friendly match for Lymm Hockey Club was played against Sale 3rd team.
Many of those original players have moved on to pastures new or retired from the game now, but their legacy grows on. None of those founder members would ever have believed that their small club idea would have generated so much interest in the local community. The ladies section began in 2006/2007 and attracted by the clubs enthusiasm and success, players just kept joining with a new team being added almost every year, as teams gained promotion after promotion working their way through the divisions to the top of the league. In 9 years the club had grown from one team of friends to 9 adult teams as well as mixed and vets teams and a whole host of junior teams for boys and girls of various ages.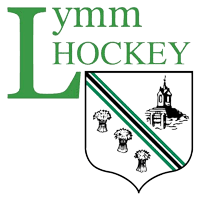 Hockey Club Website
Open