Saturday was a day for the whole club to come out and support the 1st team in their final game of the league season and hopefully do enough to secure promotion. Fingers crossed for next week!
The afternoon started with the Club President Neil Kelly hosting his last matchday lunch before his retirement at the end of the season.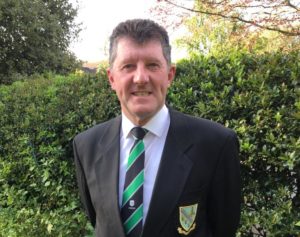 It continued just before 3pm with some 30 plus Mini and Junior players and coaches forming a Guard of Honour as the 1st XV took to the pitch for their game against Northwich.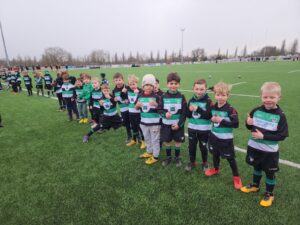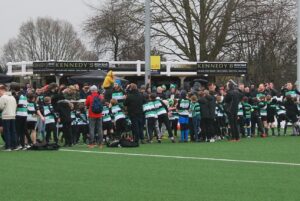 The 1st XV then did what they needed to do and more.
The afternoon / evening / night then continued with a packed clubhouse celebrating the season so far with players from the 1st XV, 2nd XV and Eagles coming togather to enjoy a beverage or 2 late into the night.