M&J Presentation 2023
June 11th at 11:00 am - 2:00 pm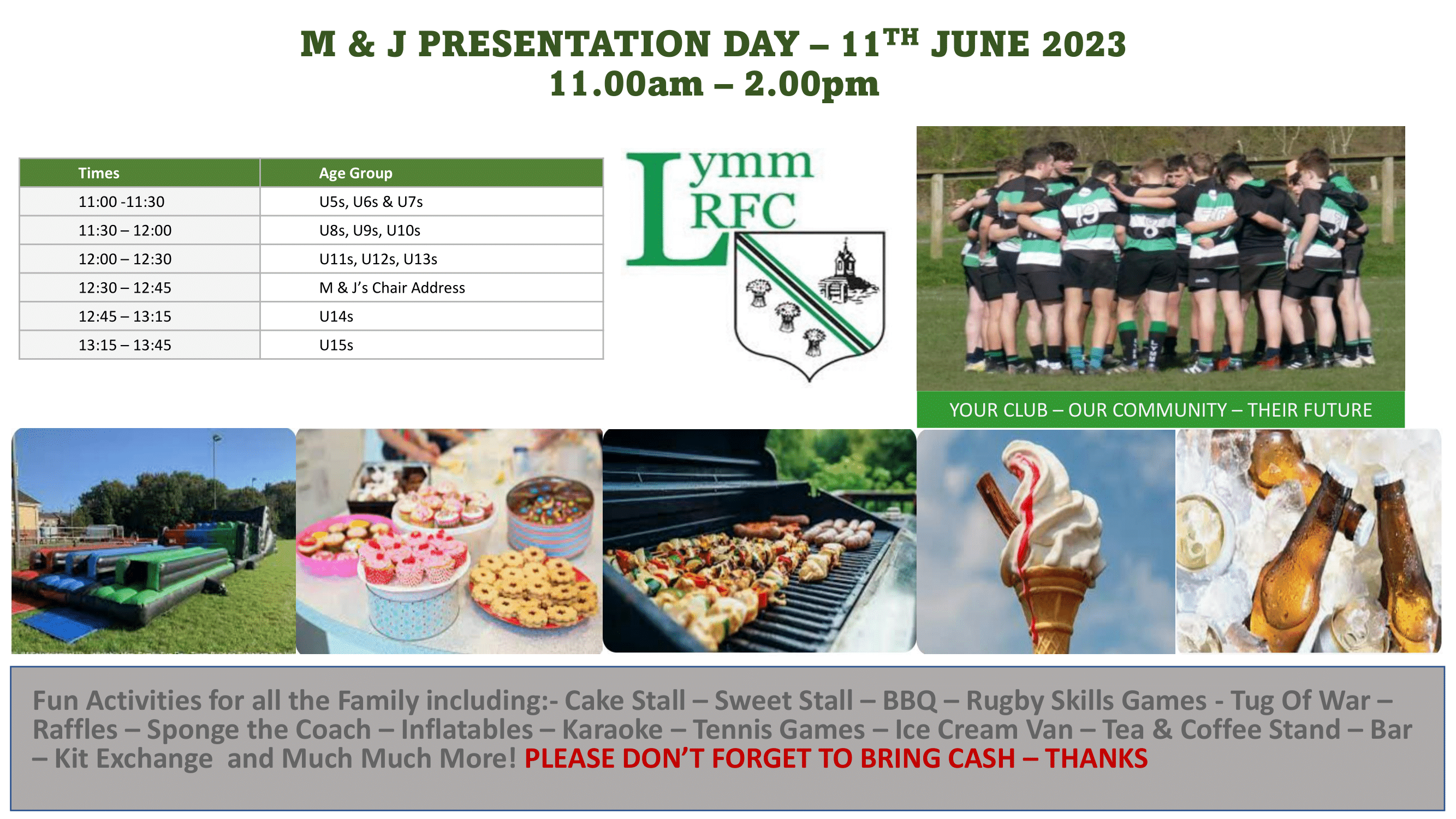 Please can all teams at the presentation event on Sunday wear Lymm RFC kit where possible incl black socks (incl the coaches) for the team photos.
There is going to be a second hand/spare kit stall so please feel free to bring kit along if no longer required and in good condition (anyone needing to 'borrow' kit for the photo can probably use any spares knocking around).
There are going to be stalls selling cakes, sweets, face painting, tattoos, bouncy castle etc and a BBQ/bar so please bring the family and funds (cash) to spend!
Related Events